About California Homeowners Insurance
California homeowners insurance provides financial protection against disasters. A standard policy insures the home itself and the things you keep in it.
Homeowners insurance is a package policy. This means that it covers both damage to your property and your liability or legal responsibility for any injuries and property damage you or members of your family cause to other people. This includes damage caused by household pets.
Damage caused by most disasters is covered but there are exceptions. The most significant are damage caused by floods, earthquakes and poor maintenance. You must buy two separate policies for flood and earthquake coverage. Maintenance-related problems are the homeowners' responsibility.
Different types of Policies
A person who owns his or her home would have a different policy from someone who rents. Policies also differ on the amount of insurance coverage provided. The different types of homeowners policies are fairly standard throughout the country. However, individual states and companies may offer policies that are slightly different or go by other names such as "standard" or "deluxe".
Do you need home owners insurance?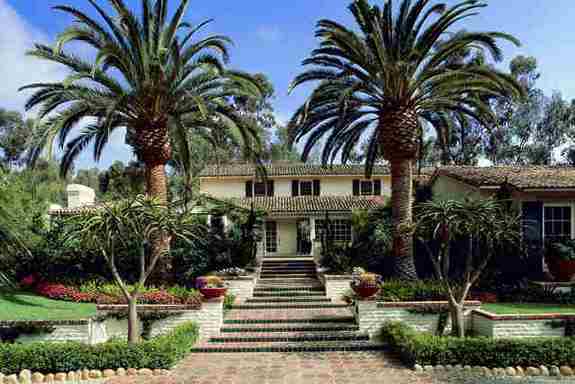 Unlike driving a car, you can legally own a home without homeowners insurance. But, if you have bought your home and financed the purchase with a mortgage, your lender will most likely require you to get homeowners insurance coverage. That's because lenders need to protect their investment in your home in case your house burns down or is badly damaged by a storm, tornado or other disaster. If you live in an area likely to flood, the bank will also require you to purchase flood insurance. Some financial institutions may also require earthquake coverage if you live in a region vulnerable to earthquakes. If you buy a co-op or condominium, your board will probably require you to buy homeowners insurance.
After your mortgage is paid off, no one will force you to buy homeowners insurance. But it doesn't make sense to cancel your policy and risk losing what you've invested in your home.
Your level of coverage - Regardless of whether you are an owner or renter, you have the following three options:
Actual cash value.
This type of policy pays to replace your home or possessions minus a deduction for depreciation.

Replacement cost.
The policy pays the cost of rebuilding/repairing your home or replacing your possessions without a deduction for depreciation.

Guaranteed or extended replacement cost.
This policy offers the highest level of protection. A guaranteed replacement cost policy pays whatever it costs to rebuild your home as it was before the fire or other disaster – even if it exceeds the policy limit. This gives you protection against sudden increases in construction costs due to a shortage of building materials after a widespread disaster or other unexpected situations. It generally won't cover the cost of upgrading the house to comply with current building codes. You can, however, get an endorsement (or an addition to) your policy called Ordinance or Law to help pay for these additional costs. A guaranteed replacement cost policy may not be available if you own an older home.

Some insurance companies offer an extended, rather than a guaranteed replacement cost policy. An extended policy pays a certain percentage over the limit to rebuild your home. Generally, it is 20% to 25% more than the limit of the policy. For example, if you took out a policy for $100,000, you could get up to an extra $20,000 or $25,000 of coverage.

Even though a guaranteed/extended replacement cost policy may be a bit more expensive, it offers the best financial protection against disasters for your home.
Instant quoting and buying online – Now you can purchase insurance from one of our top rated Homeowners insurance companies online. This takes just a few moments to complete and you can purchase your needed instantly and securely on-line.


Homeowner insurance free quotes
Call Toll Free (800)-808-2695
Contact Us
All Access Insurance Services, LLC
2216 El Camino Real #209
Oceanside, California 92054

Toll Free (800)-808-2695
State Insurance License # 0D69251